#s A B C D E F G H I J K L M N O P Q R S T U V W X Y Z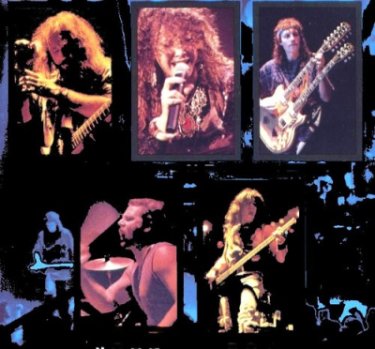 Silence Screams
(click on Artist's name above to return to artist's main page)
Category: Hard Rock
Year: 1988
Label: Ocean/ Grrr Records
Catalog Number: 7018123690


Personnel
Wendi Kaiser Vocals
Glenn Kaiser Guitar, Vocals
Stu Heiss Lead Guitar, Keyboards
Roy Montroy Bass, Keyboards
John Herrin Drums

Tracks

1.
Silence Screams
4:11
2.
You Got Me Rockin'
3:13
3.
Someone Sleeps
5:18
4.
Waitin' On Sundown
4:04
5.
Presence Of The Lord
4:33
6.
Light/Light
3:43
7.
Rain Dance
5:03
8.
Every Waking Hour
4:05
9.
Three Seconds
4:36
10.
You Get What You Choose
4:30

---

Total Running Time:
43:16
---
Existing comments about this CD
From: Scott (---.)
Date: November 30, 2004 at 13:22
A solid slab of blues based hard rock and heavy metal. This is probably my favorite of Rez's large catalog.
From: Salomonkey (---.host823.sulanet.net)
Date: January 17, 2005 at 19:07
Great album!!! One of my favorites album of Rez Band. This album has very good melodies and great songs like Silence Scream and You Got Me Rockin' but the two album's highlights are Someone Sleeps and Rain Dance. Rez Band is a great band.
From: Dan (---.dsl.wotnoh.ameritech.net)
Date: March 2, 2009 at 22:09
I am wondering if this has Lincoln's Train on it. Can you tell me what CD it is on?
From: kenny b (---.)
Date: October 31, 2009 at 12:33
for the one looking for lincolin's train on it you want cival rites
---
Add your own comments!
Add your own comments/review about this disc. No HTML is permitted, and you are limited to 500 characters per entry (anything after the 500 characters will be deleted). Standard smilies are active.
NOTE: Flaming and off-topic posting is off limits now, as are trade/sale requests. Keep your comments/reviews to the CD/artist on this page. If you want to start a tangent or a flamewar, or request trades/sales, please use the Site Message Board for that. Thanks!