#s A B C D E F G H I J K L M N O P Q R S T U V W X Y Z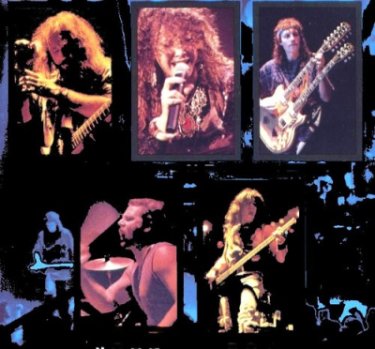 Rainbow's End
(click on Artist's name above to return to artist's main page)
Category: CCM Hard Rock
Year: 1979
Label: Grrr Records
Catalog Number: GR2002


Personnel
John Herrin Drums
Glenn Kaiser Lead And Backing Vocals, Electric Guitar
Wendi Kaiser Lead And Backing Vocals
Tom Cameron Harmonica
Jim Denton Bass, Acoustic Guitar
Stu Heiss Electric Guitar, Piano, Organ, Moog
Roger Heiss Percussion

Tracks

1.
Midnight Son
3:22
2.
Strongman
3:17
3.
Afrikaans
3:34
4.
Skyline
3:10
5.
Paint A Picture
4:52
6.
Rainbow's End
3:48
7.
Concert For A Queen
3:16
8.
Sacrifice Of Love
3:03
9.
The Wolfsong
3:14
10.
Every Time It Rains
4:47

---

Total Running Time:
36:23
---
Existing comments about this CD
From: Salomonkey (---.host823.sulanet.net)
Date: January 17, 2005 at 19:11
Very good and solid album of Rez. The entire album is very good but Afrikaans and Concert for a Queen are my current favs.
From: sweet p (---.hsd1.wa.comcast.net)
Date: November 4, 2005 at 16:31
Hey for those looking for the fathers of christian rock/metal, Rez band is it. Rez Band led the way. Take the time and listen to their music. It is moving and powerful. Awaiting Your Reply, as a whole is awesome album. Rainbow's End has a Zepplin, styx sound to it. Afrikaans is lyrically moving. Credit needs to go where it is deserved. REZ Band Rocks. Nearly 30 years of spreading the word of GOD through there music. REZ has recorded 15 or more cd's. Rock, metal and blues, REZ does it all.
From: Ritch (---.sctnpa.east.verizon.net)
Date: May 25, 2007 at 21:04
Great Blues/Rock. Beats anything secular at that (Or Any) time. I love 'Everytime It Rains'.
From: kenny b (---.)
Date: October 31, 2009 at 12:35
one of thier best
---
Add your own comments!
Add your own comments/review about this disc. No HTML is permitted, and you are limited to 500 characters per entry (anything after the 500 characters will be deleted). Standard smilies are active.
NOTE: Flaming and off-topic posting is off limits now, as are trade/sale requests. Keep your comments/reviews to the CD/artist on this page. If you want to start a tangent or a flamewar, or request trades/sales, please use the Site Message Board for that. Thanks!