#s A B C D E F G H I J K L M N O P Q R S T U V W X Y Z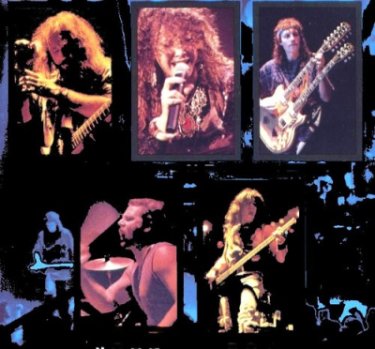 Compact Favorites
(click on Artist's name above to return to artist's main page)
Category: CCM Hard Rock
Year: 1988
Label: Sparrow Records
Catalog Number: SPD 1154


Personnel
Unlisted

Tracks

1.
Love Comes Down
3:08
2.
Crimes
3:38
3.
Defective Youth
2:57
4.
Gameroom
4:26
5.
S.O.S.
4:03
6.
Military Man
4:53
7.
Medley-Waves/Awaiting Your Reply/Broken Promises/Autograph/City Streets
6:25
8.
The Main Event
3:03
9.
2000
4:56
10.
Shadows
5:00

---

Total Running Time:
42:29
---
Existing comments about this CD
From: Scott (---.)
Date: December 1, 2004 at 13:23
A cheesy compilation that was initially released because none of Rez's back catalogue had been released on compact disc. Now that most of their albums are readily available on CD, this compilation becomes obsolete. However, 'Shadows' is one of the greatest songs ever recorded.
From: Ritch (---.sctnpa.east.verizon.net)
Date: May 25, 2007 at 21:15
Although Rez continued to make great blues-based rock, they began to interject more urban sounding songs as well. That made for an uneven album - albeit there are still some great songs here. The great blues/rockers are; 'Love Comes Down', '2000' (just a tad outdated, now) & the fabulous 'Shadows'. There is a strange, New Wave sound on 'S.O.S.', which seems kind of out of place in the context of all the rest of the album. It's a good song, but not on this album.
From: jesse (---.)
Date: April 4, 2008 at 11:33
I can't find a copy of this cd anywhere! I'm a big Resurrection Band fan and would like to have it for my collection, even if it has nothing new on it. I agree Scott, 'Shadows' is one of the best songs ever!!!!
From: Stender (---.nas3.eugene1.or.us.da.qwest.net)
Date: April 4, 2008 at 20:17
Hey Jesse, get moving bro, there is one used copy at blastbeats right now for 10 dollars!!
From: jesse (---.)
Date: April 16, 2008 at 11:40
Thanks Stender.
---
Add your own comments!
Add your own comments/review about this disc. No HTML is permitted, and you are limited to 500 characters per entry (anything after the 500 characters will be deleted). Standard smilies are active.
NOTE: Flaming and off-topic posting is off limits now, as are trade/sale requests. Keep your comments/reviews to the CD/artist on this page. If you want to start a tangent or a flamewar, or request trades/sales, please use the Site Message Board for that. Thanks!