#s A B C D E F G H I J K L M N O P Q R S T U V W X Y Z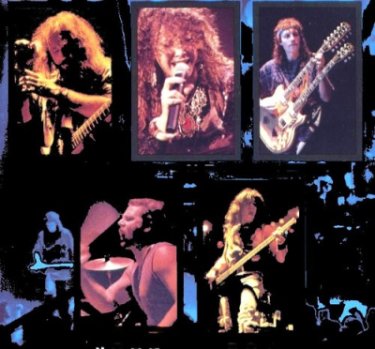 Civil Rites
(click on Artist's name above to return to artist's main page)
Category: CCM proggish hard rock
Year: 1991
Label: Grrr Records
Catalog Number: 7018136695


Personnel
Glenn Kaiser vocals, guitar, harmonica
Wendi Kaiser vocals
Stu Heiss electric and acoustic guitars, keyboards
Roy Montroy bass, keyboards
John Herrin drums

Tracks

1.
Lovespeak
3:29
2.
Mission Bells
3:36
3.
Comatose
3:13
4.
Death Machine
2:57
5.
Players
4:17
6.
Lincoln's Train
4:42
7.
Hotfootin'
2:54
8.
In My Room
2:44
9.
Little Jeanie
4:29
10.
Footprints
2:37
11.
Pauper's Grave
4:30
12.
Somebody to Love
3:01

---

Total Running Time:
42:29
---
Existing comments about this CD
From: Tom (IP unknown)
Date: April 7, 2002 at 0:28
Awesome rock/metal record!! If you like blues rock/metal, you'll love this CD. I usually don't and I STILL love this CD! There are some jammin tunes on here. My favorite tracks are: Lovespeak, Comatose, Lincoln's Train, Little Jeannie, In My Room, Footprints, Paupers Grave. The ballads on this CD are really done well and are among my favorites.
From: Nick (IP unknown)
Date: November 30, 2003 at 22:34
One of Rez' best; only Colors is better, IMO. A hard driving blues/metal set with Some of Rez' best songs (Lovespeak and Players are my faves). If you are a fan of this style and DON'T have a copy of Civil Rites, GET ONE!!!!
From: Salomonkey (---.three.co.id)
Date: May 9, 2012 at 3:38
Rez have a lot of good albums, but this is one of their greatest (in the same level than Silence Screams, Between Heaven N' Hell and Innocent Blood). Completely outstanding! My current favs are: 'Lovespeak', 'Lincoln's Train', 'Hotfootin'' and 'Footprints'.
---
Add your own comments!
Add your own comments/review about this disc. No HTML is permitted, and you are limited to 500 characters per entry (anything after the 500 characters will be deleted). Standard smilies are active.
NOTE: Flaming and off-topic posting is off limits now, as are trade/sale requests. Keep your comments/reviews to the CD/artist on this page. If you want to start a tangent or a flamewar, or request trades/sales, please use the Site Message Board for that. Thanks!