#s A B C D E F G H I J K L M N O P Q R S T U V W X Y Z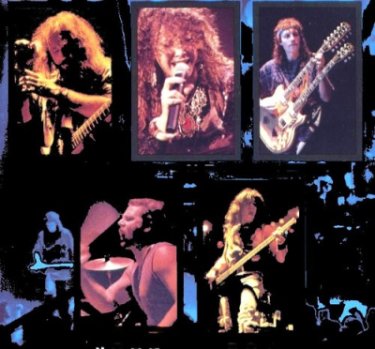 Awaiting Your Reply
(click on Artist's name above to return to artist's main page)
Category: Christian Rock
Year: 1978
Label: Starsong Records
Catalog Number: SSR-0011


Personnel
Jim Denton Bass, Acoustic Guitar, Vocals
Roger Heiss Percussion
Stu Heiss Lead Guitar, Piano, Moog Mark Ii, Arp Odyssey, Omni, Avatar
John Herrin Drums
Glenn Kaiser Rhythm And Lead Guitars, Dulcimer, Vocals
Wendi Kaiser Vocals

Tracks

| | | |
| --- | --- | --- |
| 1. | Waves | |
| 2. | Awaiting Your Reply | |
| 3. | Broken Promises | |
| 4. | Golden Road | |
| 5. | Lightshine | |
| 6. | Ananias And Sapphira | |
| 7. | The Death Of The Dying | |
| 8. | Irish Garden | |
| 9. | The Return | |
---
Existing comments about this CD
From: Dave in Maine (---.dsl.sacoriver.net)
Date: January 27, 2006 at 19:08
There needs to be more of this kind of blues-based rock in the Christian music scene today.
From: Bill in wash st (---.hsd1.wa.comcast.net)
Date: February 27, 2007 at 0:13
This music is awesome, rez band needs to be credited for breaking the ice for all other christian metal bands. Lyrics are powerful and moving.
From: Dave in kent (---.hsd1.wa.comcast.net)
Date: February 27, 2007 at 0:15
Great music. Just that simple.....
From: rich t (---.pool1.Mansfield-NOT6900-BAS0001.orangehomedsl.co.uk)
Date: January 7, 2009 at 11:26
When i first heard this abum at Greenbelt 79 i was hooked , the first track is fab.These guys are the original grandfathers of christian heavy rock a real godsend to 70/80s christian rockers ....like me
---
Add your own comments!
Add your own comments/review about this disc. No HTML is permitted, and you are limited to 500 characters per entry (anything after the 500 characters will be deleted). Standard smilies are active.
NOTE: Flaming and off-topic posting is off limits now, as are trade/sale requests. Keep your comments/reviews to the CD/artist on this page. If you want to start a tangent or a flamewar, or request trades/sales, please use the Site Message Board for that. Thanks!